Weddings & Special Events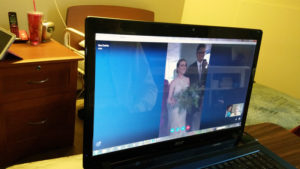 If you have a Senior or Other Family Member in Surrey, Langley, or Fraser Valley who cannot attend your Wedding, Reunion or Birthday in person…I can SKYPE them in from their house to your event.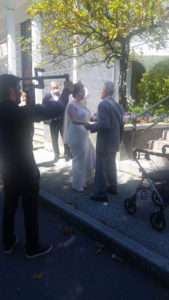 I have had the pleasure of SKYPING a Grandmother with both her Grandson's on their Wedding Days for their Ceremony. The Eldest Grandson was in Ontario at a Winery, and the Youngest Grandson was in Squamish. I wish you could have seen her face. She was thrilled. Attendees took time out to say Hello, before the wedding started.
I arrived with my computer and wireless network and linked her to her family on those special event days. It truly was a heartfelt day.

How amazing would it be to have your family member present? The Seniors that I work with are amazed by the technology. And they thoroughly enjoy the experience.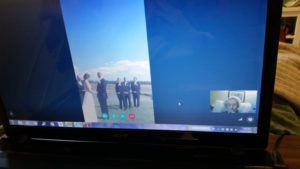 I was honoured to Skype and connect a Grandmother in South Surrey, with her family and especially her Grandson on his Wedding Day in Squamish,  BC.
His Grandmother was Thrilled to be connected on such a Special Day, and be a part of her families celebration.
WEDDING, REUNION AND BIRTHDAYS SERVICES: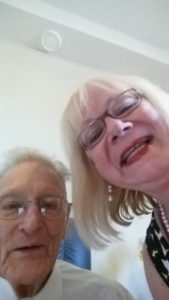 If your aging family member is MOBILE, we are available to bring them to your Special Event and stay with them. Call us so that we can discuss how we can connect your family on your special day, either by Skype or In Person. We have a wheelchair to make things easier.